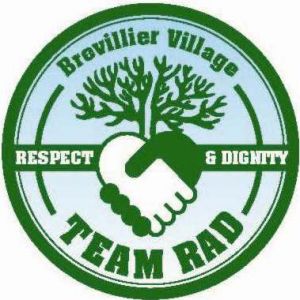 Team RAD (Respect and Dignity) was first implemented at Brevillier Village in July of 2013 after a few staff members were inspired by the National Dignity and Respect Campaign through a training provided by HVA Senior Living Alliance.
Patty Curtin (Social Worker) and Vickie Gilchrist (Director of Community Services) serve as the committee co-chairs by organizing meetings and the campaign. Currently, the Team operates with approximately 20-25 participants and encourages staff member, resident, volunteer, and family engagement. The focus for the 2019 year will promote inclusiveness and welcome all to be a part of our neighborhood at Brevillier Village.
TEAM RAD Philosophy
As champions of Dignity & Respect, we pledge to lead, create, and demonstrate a positive environment by promoting mindful awareness through our words and actions.